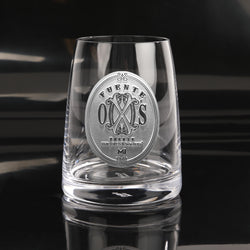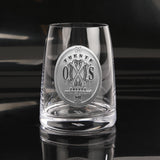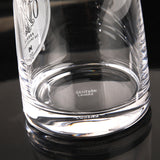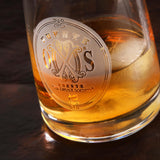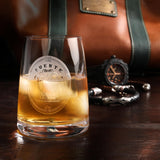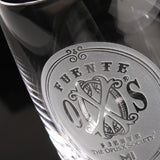 Fuente The OpusX Society
FUENTE THE OPUSX SOCIETY WHISKEY GLASS (SET OF 2)
The Whiskey Glass:
The Fuente OpusX Society is excited to bring you our latest creation.  This 11.5 oz work of art is made of 100% lead-free crystal manufactured by 
Stölzle Lausitz
.  For over 100 years, the Stolzle brand has been synonymous with innovation and quality.  
Its brilliant and breakage-resistant exterior gives you the comfort of having a quality product that is 100% dishwasher safe.  Our newest glassware goes through an extensive fire tempering process that increases its durability resulting in less glass breakage. Its design and polished look will provide an excellent conduit for your favorite cocktail, bourbon, scotch, or whiskey.  
These works of art are guaranteed to provide optimum function and elegance, which are paramount at Fuente The OpusX Society by Manny Iriarte.
These glasses are deeply engraved with a sand-carving method by master carvers in the US.
 Specifications:
  11.5 oz capacity
• Top Diameter: 2 1/2"
• Bottom Diameter: 3"
• Maximum Diameter: 3 1/4"
• Height: 4"
• Lead-free crystal
• Heavy bottom
• Dishwasher safe
Made in Germany and USA