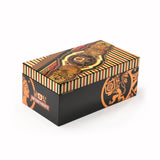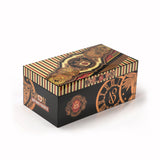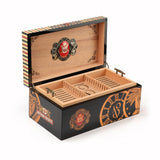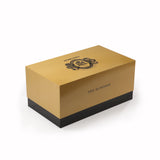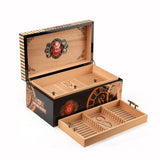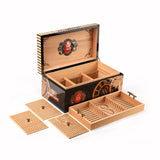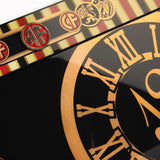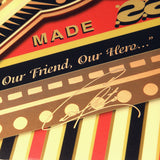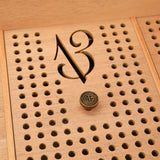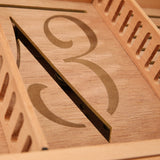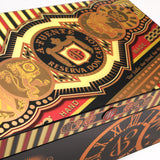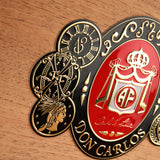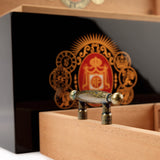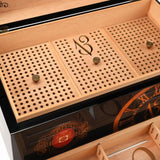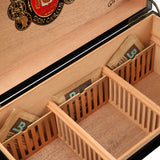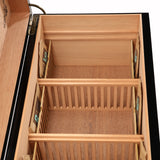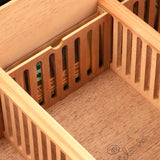 Arturo Fuente Collection
Arturo Fuente Don Carlos Humidor
SOLD OUT
The Story:
After taking up the mantle from his father in 1958, Don Carlos would go on to build one of the largest and most revered handmade cigar companies in the world. His mission was simple – to continue his father's tradition of making fine cigars. Famous the world over for valuing quality over quantity, the company can be summed up simply: "Only Fuente is Fuente." Released in 1976, Don Carlos Cigar honors Carlos Fuente Sr. and his vision and passion with a unique blend of rare, vintage tobaccos. Made with the greatest attention to detail and commitment to quality craftsmanship, Arturo Fuente Don Carlos cigars deliver the quality and complexity you expect from Fuente. 

The Humidor:
The Arturo Fuente Collection humidors are superbly constructed with a reproduction of the different brands' images/designs featured around the interior and exterior. This work of art is perfect for your home or office and holds 100-120 of some of your favorite cigars! This will be a conversation piece whenever you have company over. The designs are colorful and specific to each of their collections.

The humidors have 6 built-in slots to help execute Boveda's 2-Step humidification process. When you receive your humidor, slide the 84% two-way humidity packs into the appropriate slots and leave them there for two weeks. After that, slide the 69% packs in! 
 
Specifications:
Length: 19 in (24cm)
Width: 10.5 in (26.7cm)
Height: 8 in (20.32cm)
Weight: 20.5 lbs (9.3kg)
Material: Spanish Cedarwood & Lacquer Finish
Included: 
- (6) 84% Boveda Packs
- (6) 69% Boveda Packs
- (1) Digital, Bluetooth-enabled Hygrometer