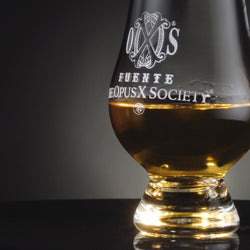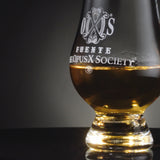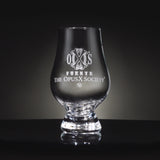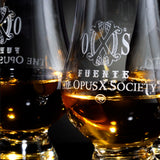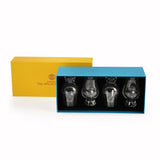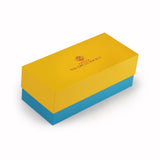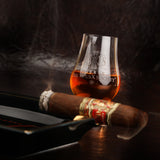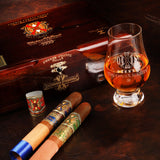 Fuente The OpusX Society
Fuente The OpusX Society Glencairn Whiskey Glass (Set of 4)
These popular snifters feature a wide crystal bowl and tapered mouth for an enhanced drinking experience every time. All our Glencairn glasses come from the Glencairn Crystal factory in Scotland.
Comfortable in the hand, this custom Glencairn glass has a full bowl that tapers at the rim to enhance color, body, aroma, taste, and finish.
These glasses are deeply engraved with a sand-carving method by master carvers in the US.
Specifications:
Width: 2.5 in (6.35cm)
Height: 4.5 in (11.43cm)
Weight: 0.8 Lbs (0.09kg)
Capacity: 6.5 oz. (192.2ml)
Material: Official 
Glencairn Crystal Factory in Scotland